La Toya Jackson special guest the Sunday 10A|9C on BET's "Lift Every Voice"
La Toya Jackson is a special guest the Sunday 10A|9C on BET's "Lift Every Voice" hosted by Derek Watkins so tune in! 
Jackie Jackson & Tito Jackson on Newsradio 970 WFLA in Tampa
On May 22nd, Tito and Jackie were live in the studio on Newsradio 970 WFLA in Tampa Bay, Florida to talk about their careers and postgame concert at Tampa Bay Rays on Saturday. Check out the station's website to listen to the interview and see videos and pictures. 
Video message from The Jacksons about plans for their Saturday concert at Tampa Bay Rays
Check out the message from Jackie, Marlon and Tito about their plans for their concert at Tampa Bay Rays this Saturday! 
Michael Jackson Travel Guide
Travelling With A King is the first ever Michael Jackson travel guide. This 120 glossy paper pages and fully colored book will take you on Michael Jackson footsteps. From studios to houses, venues and statues, you'll find everything you need to know. Released on March of 2014, the French version was a great success. The English version will contain two books, divided by continents. Book one contains North, Central & South America and, as bonuses, a few selected places of Europe and Asia… Its A5 format and light weight will make it easy to bring the guide with you every time you travel. Click here for more info.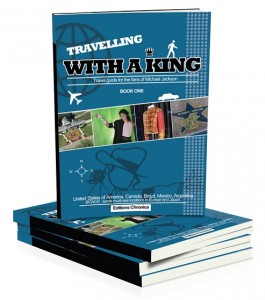 Janet Jackson announces new music, new tour, new movement!
Janet Jackson announced Friday that she'll be debuting new music and embarking on a world tour in 2015.
"I promised you'd hear it from my lips and now you will. This year, new music, new world tour, a new movement. I've been listening. Let's keep the conversation going,"
Janet says in the announcement video posted late Friday evening, a day before her 49th birthday. The announcement comes less than one year after the 25th anniversary of the iconic Rhythm Nation 1814 album. Since Janet´s last studio album, 2008's Discipline, was released, there has been much chatter about what's next for her. Just last month, Janet cheekily responded to a fan's missing persons flyer that had made its way around the web. Twitter user @myvelvetrope mocked up a poster declaring that Janet Jackson  was "missing" from the entertainment industry, and that "We NEED you back." The image was shared by Jimmy Jam, while the superstar responded: "LOL. Too funny, too sweet."
Announcement from Janet Jackson on Vimeo.
The Jacksons to headline Proms In The Park
The Jacksons have been unveiled as the headline act at this year's Proms In The Park gig at Hyde Park in London on September 12th. The band will appear at the Hyde Park event which is traditionally part of the celebrations of the Last Night of the Proms. Jackie, Tito, Jermaine and Marlon Jackson promised to bring a bit of California sun telling Radio 2's Ken Bruce: "We're looking forward to coming to London, to Hyde Park, and when we get there we're going to be singing all the greats, and we're going to have a really big party. We always bring great weather over from California."
They join a line-up including tenor Russell Watson, trumpeter Alison Balsom and former X Factor winner Matt Cardle and his co-star from the hit musical Memphis, Beverley Knight. 
Jackie Jackson & Marlon Jackson look back on Michael's Legacy on Access Hollywood
Jackie and Marlon appeared on Access Hollywood on May 12th and looked back on Michael's Legacy and Jackie talks about his twin boys Jaylen and River. 
Marlon Jackson on KTLA on His Family, Philanthropy and American Idol Appearance
Marlon appeared on KTLA on Monday 11th of May to talk about his family, philantrophy and The Jacksons performance on American Idol Finale on Wednesday. You can catch Marlon on the American Idol finale this Wednesday at 8 on FOX. To donate and help Marlon build a playground in New Orleans this summer in commemoration of the 10 year anniversary since Hurricane Katrina visit kaboom.org. 
Jermaine Jackson on "Aramızda Müzik Var" with Fuat Güner on TRT TÜRK's on May 16
Turkish music history's most important artists and Fuat Güner enjoy a journey in Los Angeles and meet with Jermaine Jackson. The episode featuring Jermaine Jackson on Aramızda Müzik Var airs on TRT TÜRK on May 16th, 2015 at 11.15 (Turkish Time). 
3T share "Till We Meet Again" (Acapella Chorus) for Mothersday
Check out 3T's official facebook page for "Till We Meet Again" (Acapella Chorus) they shared for Mothersday.